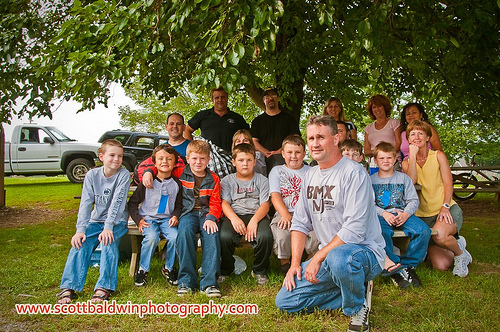 On Wednesday August 26, Hunterdon County BMX hosted Cub Scouts from Pennsylvania's Hatboro Pack 17 and Horsham Pack 675.  This was the Scouts first visit to a BMX track as well as their first time riding off jumps!  (Their lives will never be the same! J )
Everyone had a great time riding including one Mom.  One of the Scouts loved it so much that he wanted to camp in HC's Food Concession Trailer so he could be near the track when he woke up!
At the end of the night everyone asked when I was planning the next trip.  Three parents said they are bringing their kids back on a race day.
We give a big THANK YOU to the following who helped make this event possible:
(Trevor was cool enough to get a whole pack of scouts over to Flemington BMX to let them try it out. What's cool about these photos is the true beginners that I see in them. Just kids on regular 'ol BMX bikes, the first timers. That's what we were when we started 30+ years ago. Hope everyone has a blast trying out BMX man, it's the best! ~BMXNJ Staff!~)