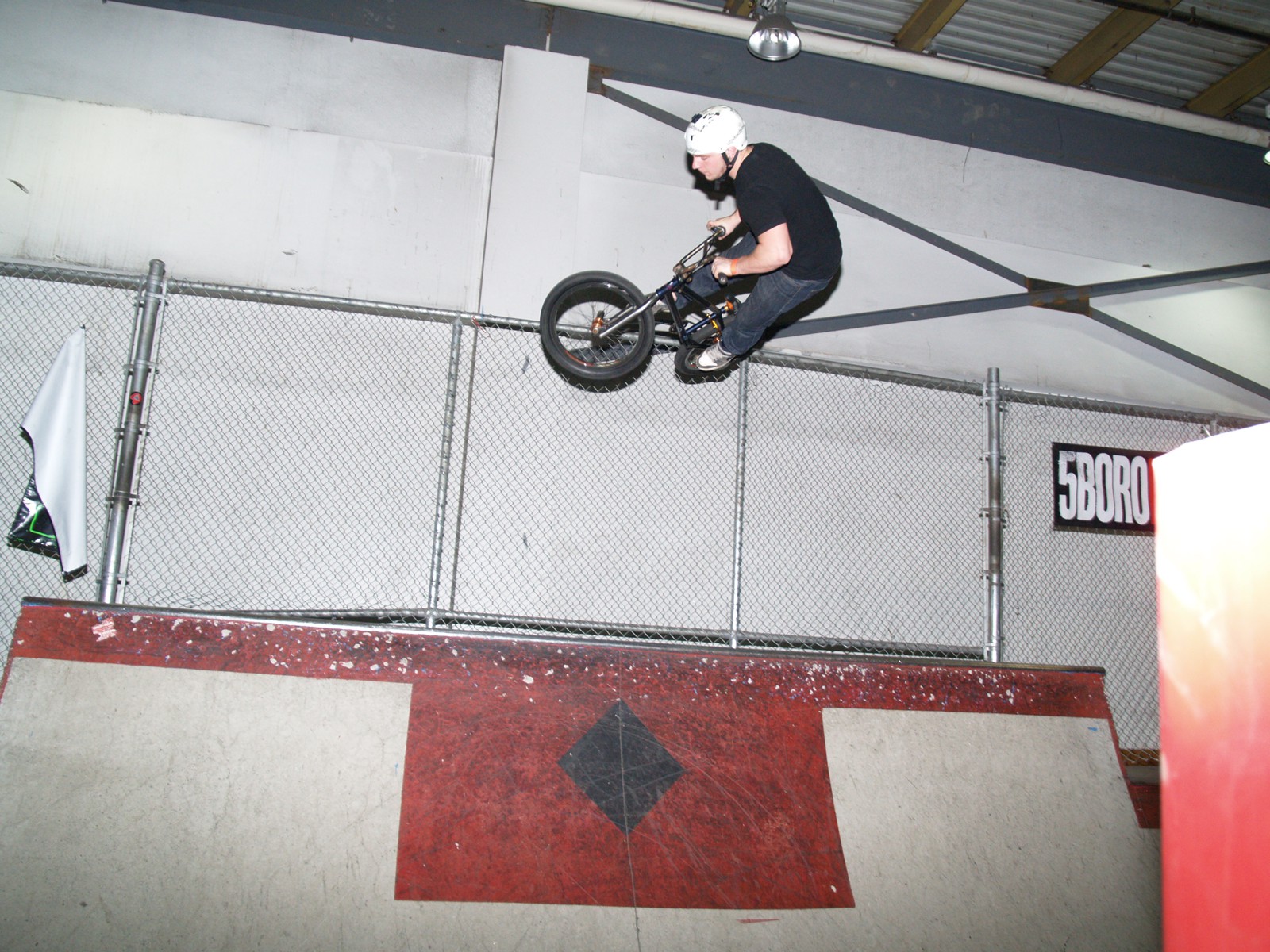 Black Diamond, what once was the old Vans Skatepark, in Moorestown Mall, closed its doors this week. Before it went dark though, Michael Duda of Bulldog Bikes pulled together a final contest to close out the parks days. We got the invite to come out a couple weeks ago and were able to get there to check out all the action. BMXNJ will be giving a full spread to the comp in its next issue so we're just gonna put up a quick recap to let everyone know how BD went out.
Mike was able to secure event sponsors Bulldog Bikes, Cult, Deco and Kink to supply swag for the winners as well as good stuff for the post comp product toss. Entries, 3 classes, beginner, intermediate and advanced, with probably 50 dudes competing between them all. The comp was run super tight and organized. Big guns in attendance were Nick Seabasty for Cult, Chris Aceto from Bulldog Bikes, Clay Goldsmid from Hyper, Jimmymac Bulldog owner, Ed from Ed's Bike Shop and the huge South Jersey contingent of shredders.
There was a crazy amount of stuff going on which is better represented by the edits everyone saw over the weekend but a couple highlights were Clay going for a front flip, Frankie Day going super high on the crete quarter and Gio Reyes going big and tech all in one run. The evening was insane and if you missed it you missed NJ history in the making. The results went like this: Beginner win to Jake Filderman, Intermediate- 3rd Mike Curtis, 2nd Matt Desumma and 1st Zeke Ramous, Advanced went down with Mark Benedict number 3, Tyler Bailey in the deuce andGio Reyes, mentioned before, in the ace.
Like I said for a more complete recap of the craziness check the edits below this quick write up.
BMXNJ will be having 4 or 5 pages of pics and verbage in the upcoming issue. Make sure you getchoazz to the next event that Duda and the Bulldog crew put together.
Later,
Brett