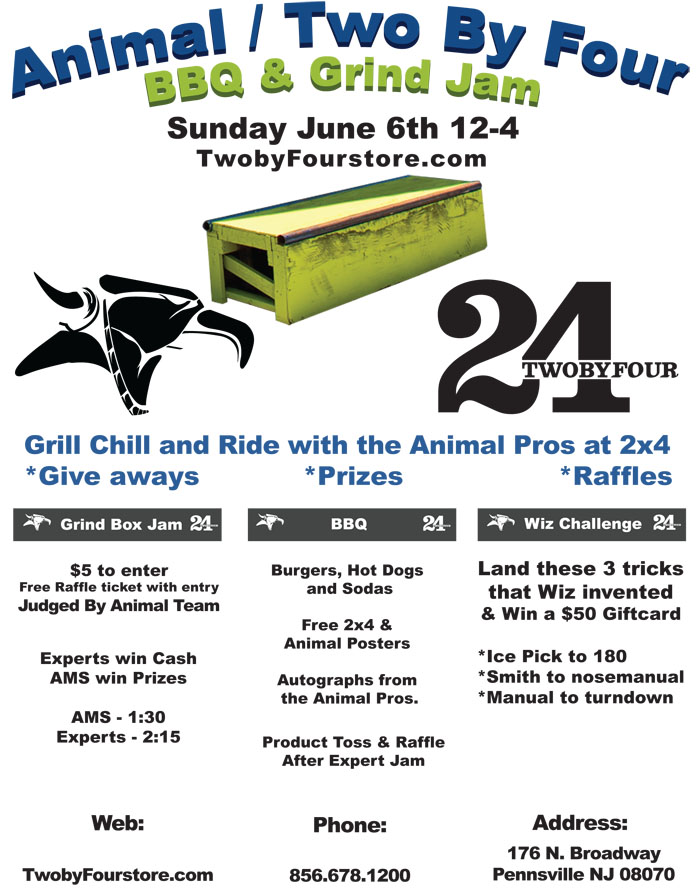 Our OS South Jersey informant DocJr popped over to Van Homan's 2×4 Shop in Pennsville the  day after Ed's Games and managed to float some shots of the guys tearing it up. Though we haven't got everyone's names from the day on who won what, we figured it would be cool to throw some of these pics up here to let everyone see the action. The video below is from Van's 2×4 shop site and shows a bunch of the guys shredding the box mightay heavily. 
Here's all of Doc's pics
and if you want to see how to get to 2×4 or say hi to Van and Wiz 
check out their site here
. NJ, we're a legend. For a few more pics pop that read more button below.