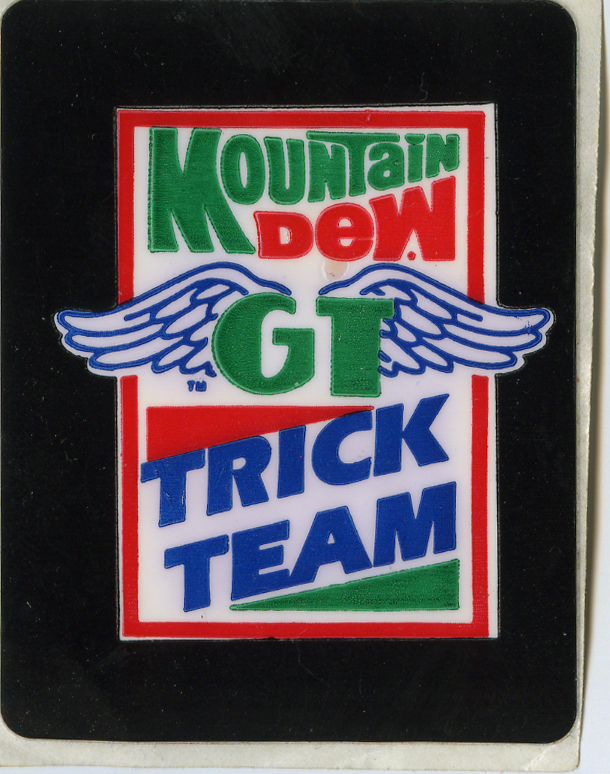 Those basta*ds at my High School decided in June of 1984 that it was time to boot my bottom out into the "real" world. Well since I wasn't going to college, the time had come for me to get a job and for me that meant BMX racing would have to fall by the wayside. As hard as this was to do, I realized I could continue riding my 20″, I would just expand on those curb endo and jumping skills and get involved in the new BMX aspect of riding FREESTYLE.
So in the summer of '84 a RL 20 freestyle bike was built up, (I used to be co-sponsored by Redline in the racing days) a wedge ramp and 6′ 1/4 pipe was built, and I became one of Central NJ's first freestylers. I, my friend and fellow racer Tom Nieradka as well as super OS rider Dan Menapace (the first guy we ever saw with an 8′ quarter) began steadily riding and learning new tricks. In fact it was Dan who came up with the name High Voltage Trick Team, a name to become infamous in NJ later on in NJ freestyle history.
In the summer of '85 the following year, the first major east coast freestyle contest was put together in Massachussetts by the GT Mountain Dew Trick Team, and Ron Stebbene, the first freestyle contest promoter on the east coast. We took the ride up to Worcester Mass and gave competing a shot. This time it was me, and Tom as well as a couple of kids we met in South Plainfield, the Young's. Well to make a long story short, I got smoked in 16 over Expert and Tom did pretty good in his class. But most importantly the contest was AMAZING, a few of the top guys at the time Martin Aparijo, Wilkerson, were there and the am guys from the east coast were just doing unreal stuff. We left that contest with a new intense motivation to ride even more and more importantly to promote freestyle riding as much as possible.