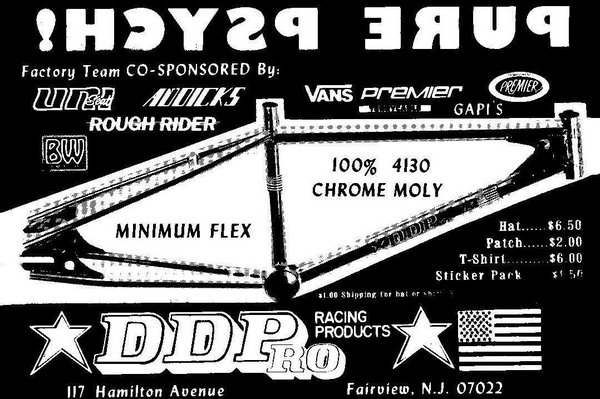 I received word from old school NJ ladies racing legend Anne Gnecco this week that OS Pro racer Douglas Daniele had passed on. Doug was an early innovator in the "riders from NJ who decide to set out on their own and start a BMX company" set. In the early 80's DDPro BMX frames were unleashed on the racing public with ads in many major magazines and a strong local team to make things happen. DDPro lasted as long as Doug's involvement in BMX racing and was sorely missed when he moved away from the sport. He did however continue on with the two wheel endeavors as he became an avid road cyclist, MTB rider and the big daddy motorcylist. A core man on two wheels to the end.
Doug's life came to a tragic end this week when he was apparently cut off by someone driving a car making an illegal u-turn. He passed though doing what he loved, having a good time on two wheels. He was on his motorcycle when the accident occurred.
BMXNJ salutes another of our great pioneers who took it upon himself to make things happen in BMX during its formative years.
You are gone but will not be forgotten.
Ride on.