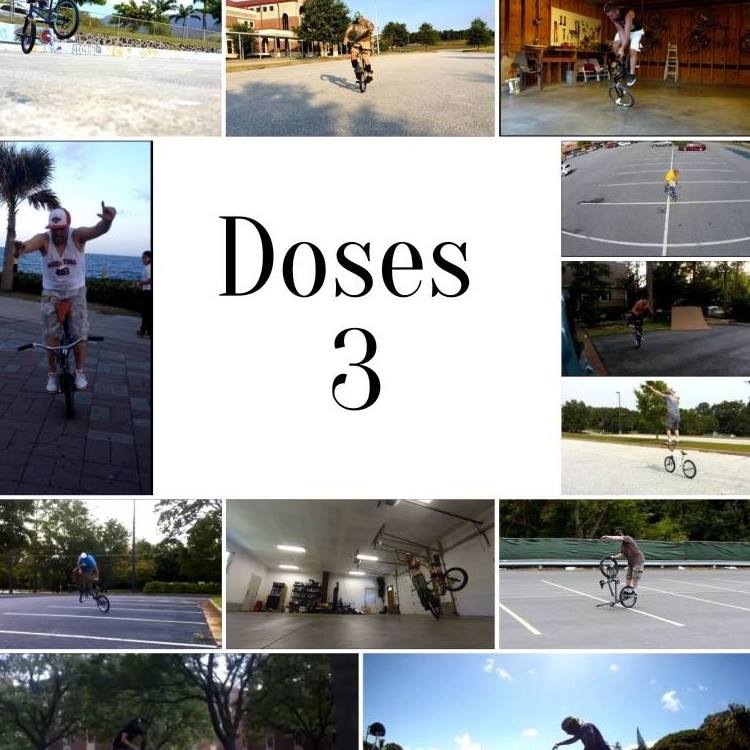 Back when I was out of the BMX scene in NJ for a few years, a guy who I saw grow up in the scene, Adam Guild put together a few of the biggest underground flatland videos of the era called Doses. Doses and its follow ups, Doses 2 and Doses 2.5 really defined the flatland scene of that time. Hardcore, underground riders of all forms of flatland doing what they loved to do just…because it's what they do. For almost 20 years a lot people would ask, hey man what about a Doses 3? As life has a tendency to do, it intervened for Adam and the follow up was put on hold till…well this month.
Adam released Doses 3 to a rabid internet audience this weekend and guys and gals everywhere are eating it up. From old geezers, to the first lady of flat, from old school scuffing to the latest time machine tricks, this video runs the gamut. Although I'd love to link to a youtube, vimeo or even dailymotion of the video, the copyright nazis have made sure the video is not available on any of those platforms. Fortunately, google drive allows the downloading of video and Adam was good enough to upload it there. So linked below is the full 32 minutes of the most awaited flatland video of the last 18 years.
Doses 3.
UPDATE!
It's now on youtube thanks to flowzine!
https://www.youtube.com/watch?v=MRb5PePVi1k
The only question we all have is…do people have 32 minute attention spans? We think this will keep you enthralled for the entire half hour. Check it.