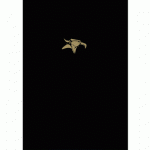 Animal: Cuts
Filmed By: Ryan Navazio and Bob Scerbo
Edited By: Bob Scerbo

Riders: Mike Brennan, Wormz, Marv, Jeff Kocsis, Max Gaertig, Dave Belcher, Mike Osso, Jared Washington, Ralph Sinisi, Vinnie Sammon, Mark Gralla, Bob Scerbo, Edwin Delarosa, Nigel Sylvester, Steven Hamilton, Brian Wizmerski, Tom White, Garret Hoogerhyde, Lino Gonzalez, and Butcher.
Music: The Dirtbombs, The Knickerbockers, Helen Reddy, Sour D and Piff James, Pacewon, The O'Jays, Rakim, JJ Jackson, Old Eyes, Heather Duby, Lee Fields, Marco Polo, EPMD, Nas, Zager And Evans Ennio Marconne, Philly Swain, Ghostface Killah, Mason Williams, Termanaology, Mr. Green, Tame One.
Animal Bikes has been around for ten years now. When they first came out, everyone seemed to be blown away by what they were doing and how they were riding their bikes. The team is so diverse that none other can compare.
The newest release from Animal, Cuts, which was two years in the making, is the best street video I have ever seen. The video just delivers. The first clip of Mike Brennan is ridiculous. I don't even understand why someone would want to jump off of something that big. Mike's section is unreal; some of the gaps and things he jumps off of is complete savagery. And it only gets better from there. Everyone in this video just destroys anything and everything in their path. And everyone's style is so different from one another, there is no way you could get bored watching this video. I ride flatland and I enjoy watching this video. This video gets a flatlander pumped to go ride. I was really excited about seeing a Steven Hamilton video part and he definitely delivered. It is unfortunate however, how some guys only got a couple of clips, but that's life and they have many things to take care of besides BMX. This video review wouldn't be complete if I didn't mention Ralph's section. It's been ten years since Ralph has had his own part in a video. His section proves that no matter how old you are, you can still have fun riding your bike and not have a care in the world. Definitely, one of my favorite parts of the video.  Another awesome surprise was Edwin's part. He seriously just destroyed everything in his path and it was awesome to watch. My two favorite parts of the video had to be Garrett's part and Lino's part. I work with Garret and just getting to watch him ride in the video is awesome, his last line is awesome. I've been a fan of Lino's riding for quite sometime, I still remember seeing him in a really old flatland video. His freecoaster skills were awesome to watch. Butcher's part is unreal. That is all I have to say about that. The video runs about an hour long, which is unusual for videos these days, but it keeps your attention throughout. Bob did an awesome job editing the video and I couldn't be any happier with the video. I rate this video 5 out of 5 stars. Go buy this. It's worth the money and you'll be supporting a great company and a great group of dudes who just love to ride their bikes.
Go Ride Your Bike.
-Louis