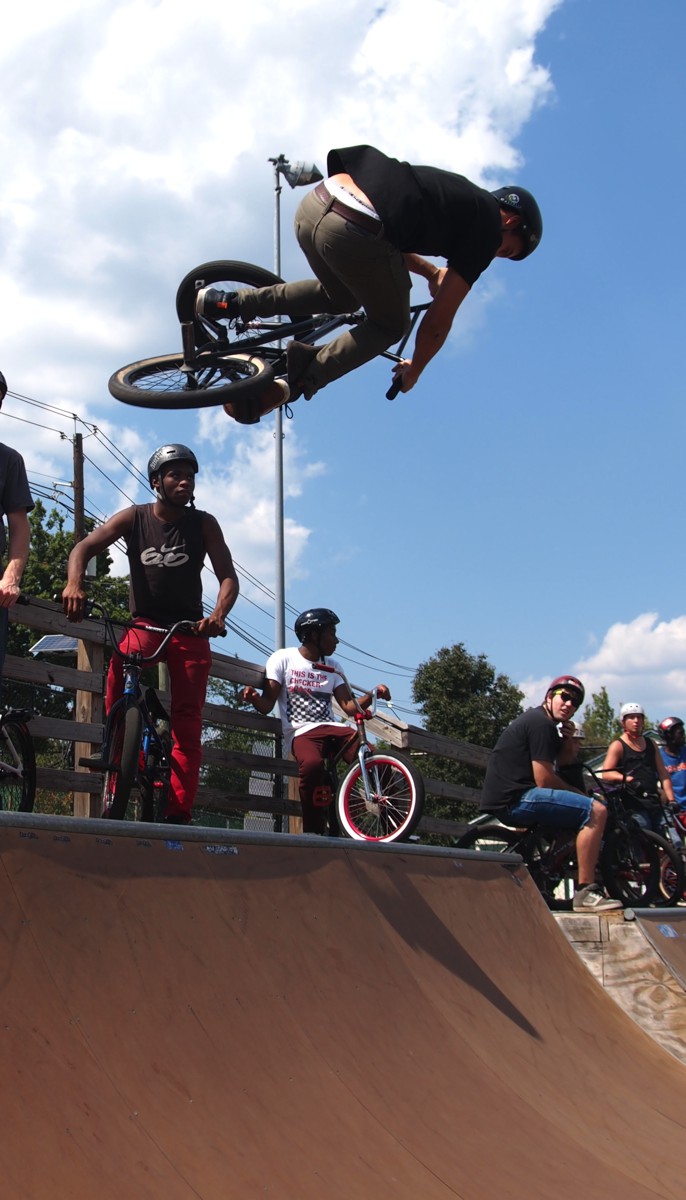 These are always the hardest kind of blog articles to write. It's never easy to talk about or pay tribute to a BMX rider who is no longer with us especially when, on a personal level, I never knew the man. Still though, remembering over the years the many great riders who have passed on from New Jersey I think something should always be said out of respect for the accomplishments of people like this so they are remembered for their contributions to what we all love to do, BMX.
I'll keep it short and to the point with the vibe I got from Joe's many friends who were at the jam, because I believe that what someone's friends remember of them speaks volumes of who they were as a person. In that respect I believe the following run on sentence will suffice: The impression I got from the people I spoke to at the jam who knew Joe reflected on his tenacity to always want to go for the seemingly impossible, to befriend someone when they needed a part or a bike repair, to help without question or need of repayment, the first to cheer on someone to go for something they were unsure of, when things were going good he was there to join in the festivities and when they were bad he helped make them better.
Like I've said, I never knew the man himself but the lasting impression he has made on the BMX freestyle world is one that will never be forgotten. On the day of the jam Joe's whip was perched atop the 1/4 railing seemingly waiting for him to drop onto the bike and take one last ride at the park that now bears his name. I'm sure though that Joe was watching that day and cheering everyone on to give it all they got.
Joe Tiseo lives on.