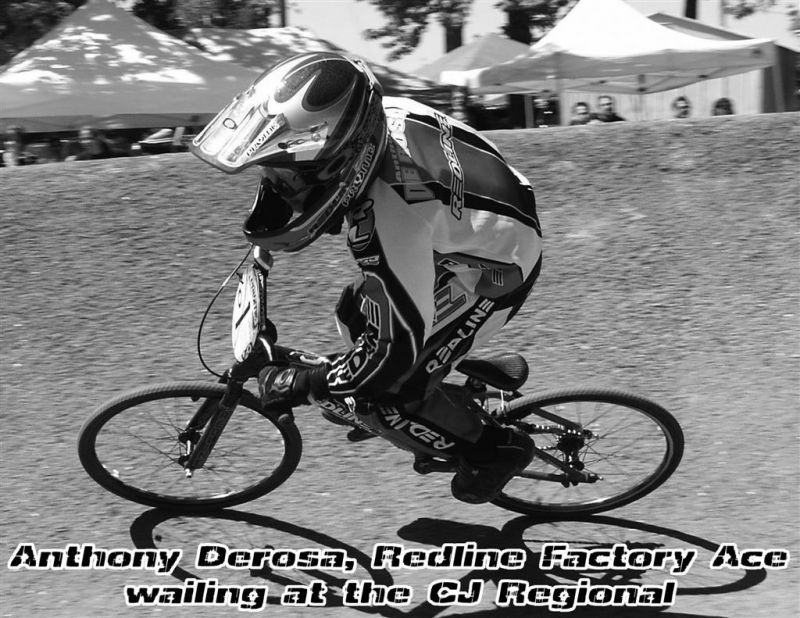 Almost too unreal to believe, BMXNJ found out through the VintageBMX grapevine today that super quick Factory Ace Anthony Derosa is (for the time being) retiring from BMX racing. Anthony and his father were a big presence on the NJ scene and what not too many people may know is that Ant actually contributed quite a few times to make some nice pro purses happen at CJBMX back in the day. Here's a few words from one of the posters at Vintage:
 "During his time on the Hot Factory Squad, Lil' Ant racked up No.1 plates in the NBL in 2005, 2006 and 2007, as well as No.1 NBL Cruiser '05 and '06. He'd won at the NBL Grands four years straight, and in the ABA, Anthony held the NAG No.2 plates in both 20" and cruiser. On the UCi World circuit, he's been ranked World No.5 and No.2. Quite impressive, we'd say for a small but stylishly smooth kid from New Jersey. After being part of the USA Cycling future Olympian camps in Chula Vista, Anthony has made the tough decision to call it quits for the time being. With a new 4-wheel quad racer, he's planning on competing in some AMA events this year, but warns us that BMX probably has not seen the last of him. REDLINE thanks Lil' Ant for his years of service, and wishes him the best in whatever direction he choses to go." 
The shot accompanying this is of Ant in his early Redline days at the CJBMX Regional in 2006. Best of luck to him in his new ventures.