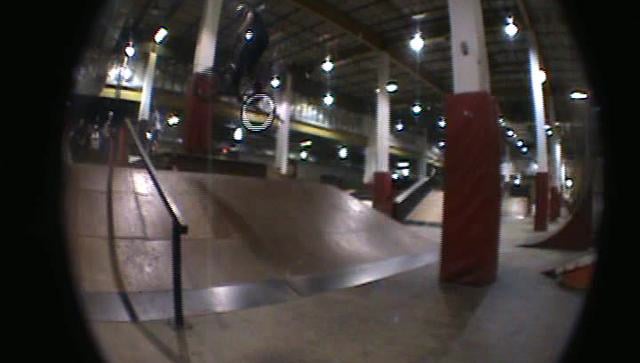 Been lagging a bit over the holidays here but wanted to get some stuff to keep it…perky coming into 2011. (Yea, perky, ya know like when you…well you get the idea…) South Jersey is always on it putting out video edits and the like. Here's a few all jammed together in this post. For the rest slap that "Read More" link down at the bottom.
In unrelated South Jersey news, Brandon Squire is owning a new lensing device (camera) and will be sending stuff in and it seems that co-calendar boy,  Zach James has moved into the property housing the Delmont Skatepark, aka Paton Place, aka…The Paton Household. Mr Paton has informed us that new ramps are in store for the spring. Can the P.O.D. (Pros of Delmont) House be far behind? (BMXNJ stickers for anyone who know what legendary BMX Pro house I am referencing with that comment.)
Here's one from SJ's Cream Team filmed by Anthony Trimble and John Dominick.
Here's an edit of Mark Benedict by Brett Cusumano. (Real quick though….I'm 45 and immediately picked up on the ELO soundtrack playing but….guys…. I mean…I'm OLD, how did you find this stuff? I am OS ELO fan though, they're in the mp3 collection.)