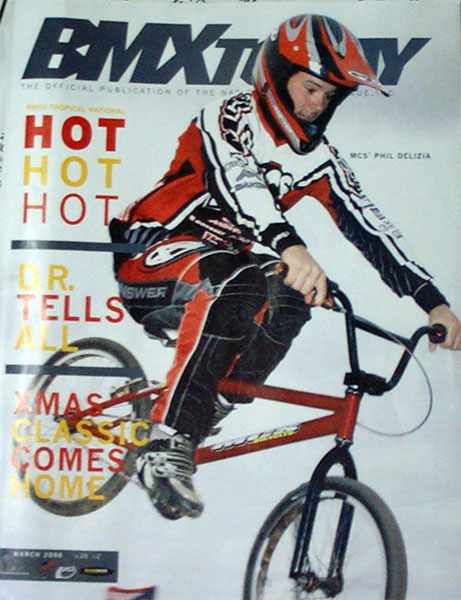 BMXNJ is stoked to announce that Factory Felt Fastcat, Flying Phil Delizia has captured the NBL #6 Elite mens plate for the 2008 season.
It was just last year that Phil blasted the Super Expert class at the NBL Grands and the A Pro class at the ABA Grands taking wins at both huge races. After a great rookie season including beating the new national number 1 pro Randy Stumpy Stumphauser at the East Coast Nationals in May, and grabbing a second at the always hotly contested Stars and Stripes Nationals at South Park PA,
Phil secured the #6 spot by getting an incredible 4th place in the Elite Mens Main at the NBL Grand Nationals this past weekend.
With NJ now housing an NBL Board Member (Rich Carolan), an NBL Hall of Fame Member (Kathy Schachel) and the National #6 Elite Pro (Phil Delizia), we can only imagine it is just a matter of time before they move the HQ back where it belongs.
Congratulations Phil!
We're working on a few surprises for you to play with in the coming years….