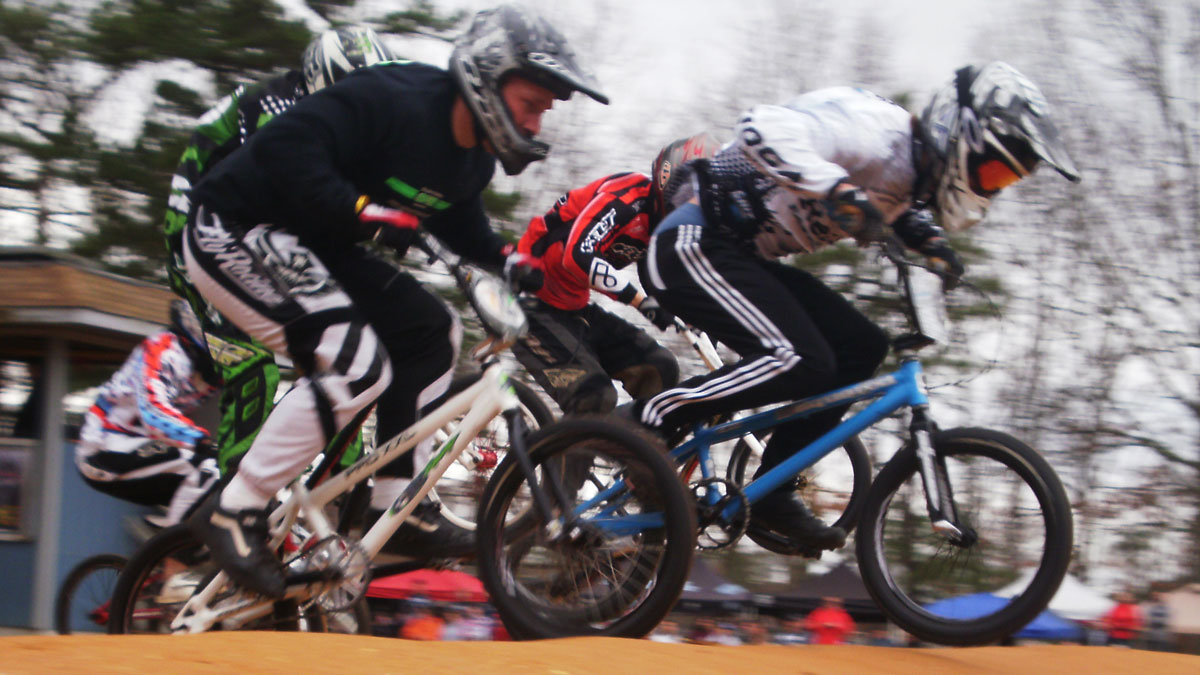 As reported by Dave Pawlowski of S4LNJ:
March is the time of year when BMX racers from throughout the northeast come out of hibernation and gather together for a day of racing and hanging out. For the past 18 years, racers have been dusting off their bikes, and heading to Egg Harbor, NJ for the annual Jack Frost classic. 
Despite rain in the forecast, there was a great turnout, and an awesome vibe throughout the day. The event was like a throwback from the glory days of racing. Amongst a sea of aluminum frames and clip shoes, you could still find flatlanders spinning in the parking lot, as well as skinny-jeaned, brakeless kids checking out the action.
The race boosted 64 motos plus open classes, with over 300 riders in attendance. There was something for everyone, with racers from age 3 to somewhere north of 55. This year added a team competition with national factory teams like Rennen and Felt, grassroots teams like Damage Inc and Stylin, and some new teams like Zero Tolerance, who took home the #1 prize. The staff mixed it up this year with a cruiser/mountain bike open, drawing in some racers from other disciplines. While the pro-am drew some of the countries best racers, keeping everyone off the bleachers and along the fences. While Austin Loebe and Max Egdorf took the 1 and 2 spot, Roadkill's Danny Smith rounded out the podium in the #3 spot
All in all, even with a touch of rain, the staff at Egg Harbor put on an amazing event. From the new snack bar with indoor plumbing, to the silky smooth track, it had all the makings of an outstanding day at the track. To top off the day, the entire BMX community pulled together for a 16 year old racer diagnosed with cancer. Along with donations throughout the day, both the 50/50 winner and the team competition winners donated their prize money to the cause, showing just how tightly knit this community is.