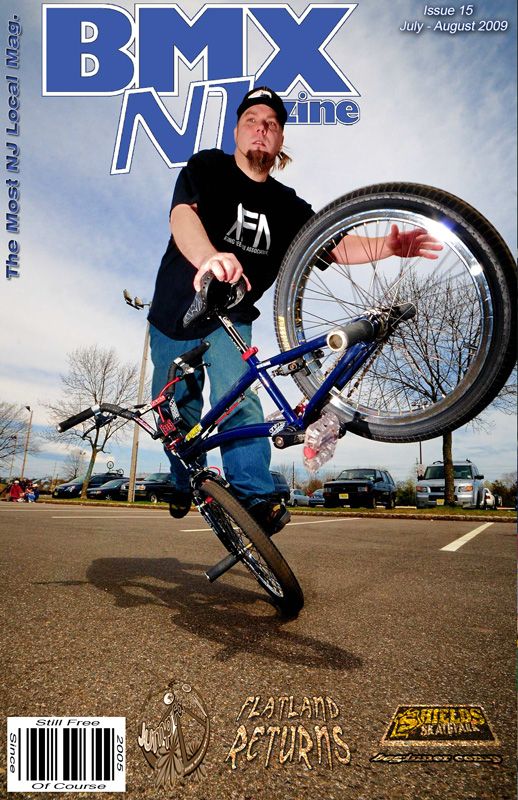 Issue 15 of BMXNJ Szine
Bud Windgren on the front as our first flatland cover. (shot by Jonathan Stettler ~JSteady~)
Hard copies will be available at Hacketts, Summerslam, BMX Invasion and select shops!
Final issue at this size! We're moving on to a magazine! But for the final issue we have.. Jump For Joy at Hacketts, Shields beginner comp, TONS of flatland from Jsteady, Madera at Efingers and Hippie Steve's, and a few lifestyle shots from James Johnson as well as editorial on flatland from moi.
July 2009 till we begin the magazine!!! YAHOOO!!! 
Issue15July-Sept2009FinalIssue PDF Link