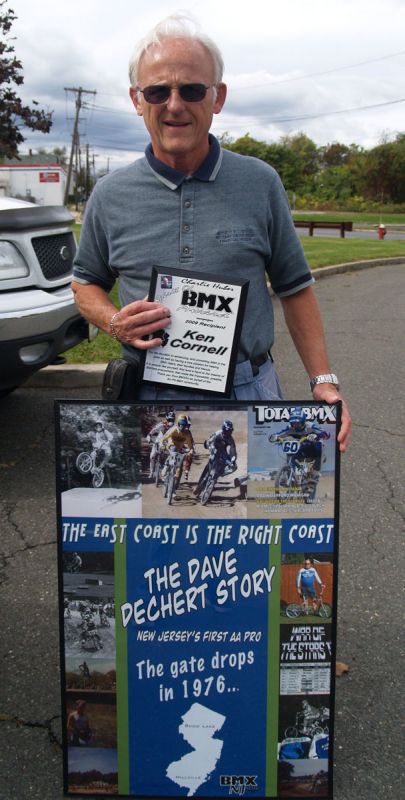 BMXNJ salutes the recipient of the 2009 Charlie Huber "Spirit of BMX" Award.
Ken Cornell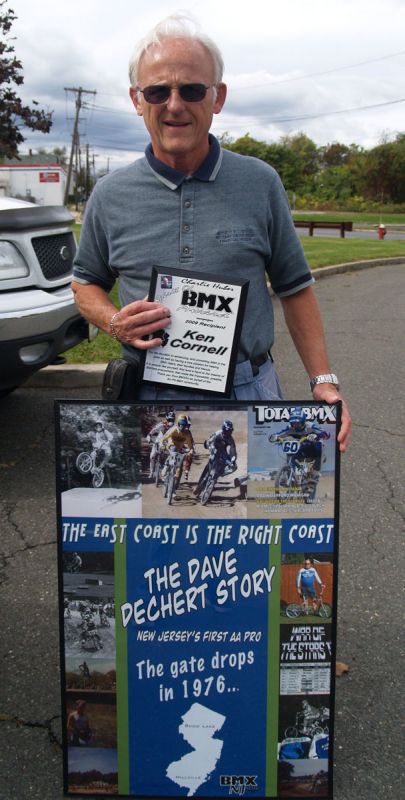 What is the "Spirit of BMX" Award and just who the heck is Charlie Huber?!

A new yearly tradition here at BMXNJ. I guess it does require a bit of an explanation though. To understand the meaning of this you have to know who Charlie Huber was. Charlie was one astounding bundle of BMX enthusiasm. The guys who have been involved with BMX in the area for a long time will know the name. Hailing from Levittown, PA. Charlie had a small bike shop aptly named "Charlies Bikes". In his early days of involvement, he had a small store in a flea market in Levittown. As time grew and more kids began to show interest in BMX, he expanded into his own full on shop down there in Levittown PA. He ran a race team for years in the early days of BMX. I'm talking early, like 81 to 84 or so. He would bring neighborhood kids to the races and get them whatever parts they needed to get their BMX on. When the shop opened down there across the border in PA, he jumped into the freestyle scene with both feet. Helping run the very first AFA contest in King of Prussia PA. He would go on to years of PAAFA contests, countless teams and his shop and eventually having an AFA Masters comp at Grundy's Ice Skating rink in 1989. Inside his small but well stocked BMX shop you would always find the latest parts and right there on the wall…well…pages of unpaid bills run up by BMX kids who would ask Chuck, "Can I put it on my bill?". The man went out of his way to help the kids. Eventually Charlie and his wife would have their own son, Charlie Huber Jr. Together they would go off and race and have a good time. Even after the shop was gone (the BMX down turn in the early 90's hit Charlie hard.), he went out and got a big box van to help out with getting kids parts at good prices at the races. The words, "I don't think it can be done", were not part of his vocabulary. For the older freestyle guys you may remember that truck at the early Jump For Joy contests at Hippie Steve's house. The man exemplified what being a good guy who was all about BMX was all about. Like so many of us, he did everything he could to help the scene and live what he loved, BMX. Charlie himself though, never rode BMX. He just did what he did to help those who loved to ride. Sadly Charlie passed away in January of 2001. At his funeral the amount of BMXers who came by to pay their respects were countless, the love these riders had for this man was boundless.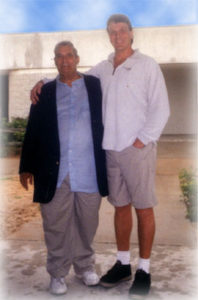 Today when so many companies are run by BMXers who have ridden themselves it is time to look out there and thank the individuals like Charlie Huber who have an intense love for a sport and contribute in many positive ways to keep that sport alive but who, themselves, were never BMX riders. As riders ourselves, we know there are always people who come along to exploit people who do something they love. The people who will receive the "Spirit of BMX" Award will be those who do not seek glory for themselves or their children in BMX. They will be people who show the same love for BMX that the riders themselves show. They will have that "Spirit of BMX", themselves. Not believing something is impossible and never taking the word, "no", for an answer.
People like Ken Cornell. Without Ken there would be no ramp-park in Somerville. No fall contests. No future. Ken opens doors and trusts the riders to push the direction for the sport they love. Currently Ken is working with Somerset County recreation on creating an entire wheel park that will be open to all residents in the area. From road cycling to MTB, freestyle BMX to…a BMX racing track, he is pushing for us, the riders in places where we cannot. He does this for no other reason than to help the riders.
So from BMXNJ and the riders of NJ and PA, we say thanks to Ken Cornell and his never tiring efforts to advance the sport of BMX in the Somerset County area. The future looks brighter for all riders because of people like you continuing the legacy of people like Charlie.
Viva la BMX.