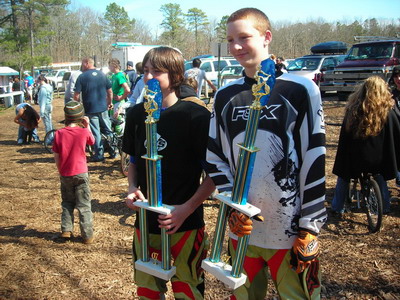 This in from the Ant-Dog. Team manager for CJS, one of a growing number of team managers that ride and also take care of BMX racing teams. Ant is also known NOT to lose his cool on team members.
He knows as serious as we take this that it's all about FUN. Rock on.
I would like to congradulate Pat Cordaro and Dan Forte. These kids are what BMX is all about. At their first national ever they went 1 and 2 in 14 rookie. Being the the team manager of CJS bmx team, I feel that this is the least I can do to show how happy I am for them. And this was not only a victory for them, but the entire team. Dudes Me, Helen,Al, and everyone involved are real proud of you. Without you guys (Dan-Pat-Ryan-Lil-Frankie) there is no team. And of course Al and Helen.