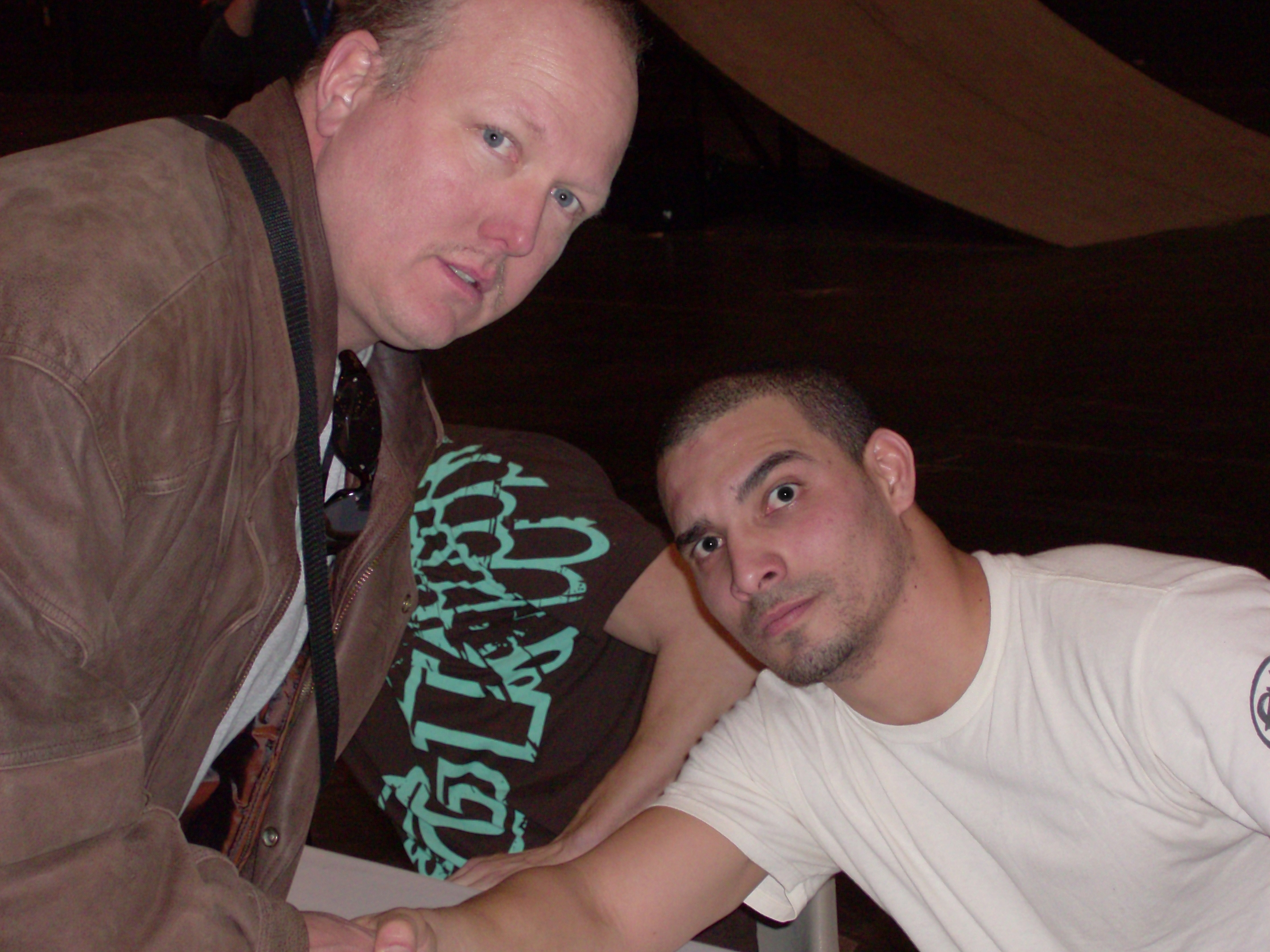 (Thanks to Dave and his crew! BMXNJ gets to answer the question, What do retired racers do in their spare time? B.)
By BMXNJ.com Contributing Writer Dave Dechert 
On Friday January 16th Dave Dechert,Bob Matthews,and  Brian McGreevy(Dave's Cousin)  made the Trip to The International Motorcycle Show at

Jacob Javits in Midtown Manhattan.
It was a Very Cold Day Single Digit Temperatures . Not Cold Enought for Hardcore Bikers. (Retired BMXers,and Current Harley Owners.)
The Day prior a Commercial Jet had Crashed into the Hudson River. (No one was seriously hurt though,Thank The Good Lord.) Our Ferry Ride from Weehawkin,NJ to NY,NY went off without a HItch.
We checked out The Latest in The Motorcycle Industry and there was a BMX Freestyle Show that we were Very Much looking forward to watching. A Perfect Place for a Freestyle Show.
We watched and shot photos for The Web's #1  BMX Site. Brian and Dave Shot Photos while Bob made sure no walked in front of the BMXNJ.com Cameras. All The Riders from the E-3 had a Great Performance. The Star Rider from the show was from The Bronx the other 2 Riders were from Pa.
After the Show The Brian,Bob,and Dave took a Taxi to The Empire State Building to go up to The Observatory at (The Top of NY's Tallest Building.) Sub Zero Temps.
We were able to get in 3 Good Photos before our Digital Cameras turned off because of the Extreme Cold.
I Hope Everyone will enjoy the Pics.
Dech