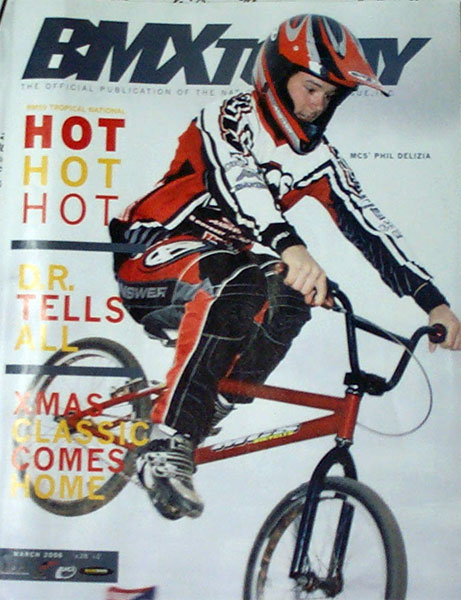 The Dragon from TR, Phil Delizia….did not make the main at the first ever Elite Racing Association Cup race in Kingston Ontario Canada, BUT he did make it past the motos into the semis, where he got sixth. Normally at your average, who really cares if you are a pro or not national that would be all there was. But good ol Jay Miron grouped the 8 riders who did not make the Main Event into a consolation main event for the other semi finalists. It was there where Phil rocked a very respectable 5th place for NJ and Felt BMX, collecting a cool $400.00 beans. (yes that's canadian but at this point the CND dollar is at the very least equal to if not worth more than the US dinero)
We're stoked for Phil to come off a big grands weekend and then hit up the historic ERA Race in Canada and do this well.
Looks like good times are ahead for the racing crowd.