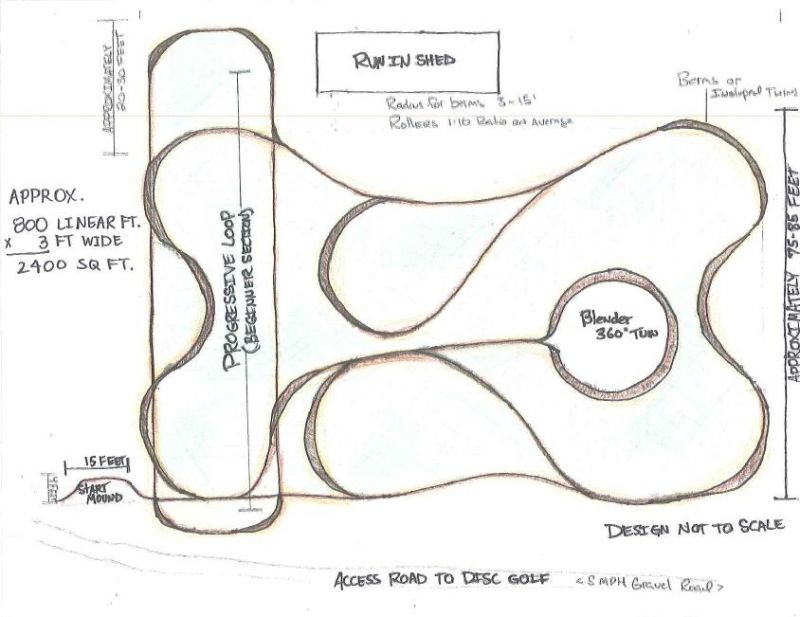 Tons of pics of the build are right here  courtesy of Robert Adase, scope 'em!
JORBA  has been working feverously over the last seven months finalizing plans to build the first public pump track  in the state of New Jersey. It's all going down in Alexandria Township in Hunterdon County New Jersey. JORBA is actively pursuing this type of facility all over the state and has already told me that they are 100% down to help out BMX. BMXNJ has gotten the dates for the build dates of the pump track! They are: Saturday April 17th, 10-2pm, Sunday April 18th 10-2pm, Saturday May 1st 9-1pm, Saturday May 8th 9-1pm, Sunday May 16th 9-1pm, and Saturday May 29th 9-2pm. The official opening day is June 5th, so be sure to head on up to history in the making! The sketch for the final design is right here on this page and it looks pretty dang cool! Facilities of this type will be a big boost to BMX and cycling in NJ as all of us know how much fun it is to roll around on the dirt jumps on our BMXicycles. I've also got a link to a bunch of shots of the place right here as well! Scope 'em out. We're totally stoked that this is beginning to happen in NJ and look forward to plenty more of these pump tracks throughout the state. The official build date flyer is at this link and to the right. Check it out, how awesome is it that a cycling group dedicated to Mountain Bike Trails puts a BMX bike on the flyer for what they are doing. Not sure if you would ever see a group of skateboarders that wanted a skate park built putting a BMX bike on their flyer… jus' saying.
The place where this is happening is 242 Little York-Mount Pleasant Road, Milford,NJ 08848. 2010 the year BMX changes in NJ!