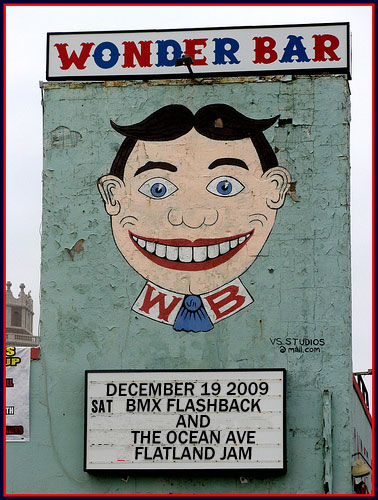 Flatland Returns To New Jersey, December 19th!
Thanks to Asbury Park, Brielle Cyclery and Mookie, NJ is seeing a big OS BMX get together and flatland jam this December. BMXNJ is stoked to be a player in this endeavor and is looking forward to a killer pre-holiday good time for the BMX crowd in NJ. We are throwing down an Old School BMX Museum show inside Brielle Cyclery on the Boardwalk in Asbury! If you have an old school scoot to show off bring it on down. We'll be showing old school NJ videos all day long and giving out some awards for coolest race and coolest freestyle BMX to be picked and judged by the attendees! While the OS Museum show is going down you can wander next door and check out the Ocean Ave Flatland Jam inside the Arcade. Some of the east coasts best flatlanders will be rolling, spinning and gliding their way around inside there showing the shore crowd what flatland in the year 2009 is like! Be ready to be blown away! After the Museum Show and Jam are over, we are inviting all the attendees and their friends and BMX lovahs over to the Wonder Bar for a huge after party with bands, good times and good conversation! So check off that date on your holiday calendar and head down to the NJ shore for a day of BMX badness before Santa comes to town on his BMX ride!
Details about bands, and full schedule of times will be announced right  here on BMXNJ.com!
(If you would like to show off your OS BMX ride, or are interested in sponsoring some prizes for the guys in the jam, please contact brett@bmxnj.com we are always looking for good guys to help the scene! Full listing as a sponsor on all stuff we put out!)
See all you BMXahs on December 19th!