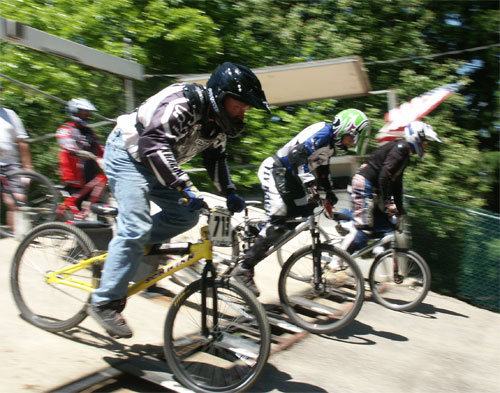 Rider Down…
Ace cruiser rider Kevin Anderson has recently been diagnosed with throat cancer.
The Cranmer's have once again stepped up to the plate and donated use of the
ever excellent Incline Club in Lakewood NJ to hold a fund raiser for The K and his family.
So we hope you all come on down and support a great guy who's always out there
with his son going for the glory.
The date is February 19th at 4:00 p.m.
Price: 4 and under free, 5-12 – $5.00, 13 and over $10.00
We're gonna have door prizes and possibly a 50/50. Also food and drinks will
be served.
RSVP to Lisa Heath at 732.657.7085 Lah1mom@aol.com
or Cindy Phillips at 732.864.1412
Loren Hamblin has come up with the great idea of selling stickers to support
the cause. Check them out!
These will be sold at the tracks throughout the year as well as the benefit
on the 19th.
This moto's for Kevin!