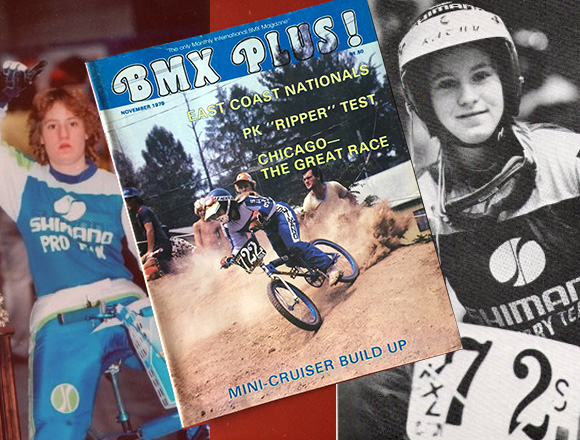 2008 NBL Grand Nationals to Celebrate the History and Future of BMX Racing USA's most exciting Championship BMX race will soon take over Derby City BMX Track in Louisville, Kentucky from August 29 – 31. The 2008 NBL Grand National begins only 8 days after the sport makes its thrilling debut at the Olympic Games in Beijing, China and the NBL has planned several new events to celebrate the past, present and future of the sport. The fastest riders from around the world always attend the Grands and this year, the fastest riders from the past will be honored at the NBL Hall Of Fame Awards on Saturday evening. The NBL Grand National is much more than just a race – it's an 'Experience' and to celebrate the Olympic year, NBL will be inducting three past-champions into the NBL Hall Of Fame. Greg Esser, first NBL Men's Pro – 1979,  Kathy Schachel, first NBL Women's Pro – 1985 and 'Stompin' Stu Thomsen, two-time NBL Pro – 1981 & 1982.  NBL will proudly induct the three athletes into the Hall of Fame during an evening ceremony following Saturday's Pro Spectacular at a venue to be announced.  Greg and Kathy will be inducted as a tribute to the first riders to win official NBL Pro titles. Greg Esser, son of NBL founder, George Esser, made history as the first rider to win the NBL Pro Men's title in 1979. Prior to 1985, the women's class was known as 'Powder Puff' and Kathy Schachel won it three consecutive years from 1981-83. Though she lost the title in 1984 to Debbi Kaslow, she stormed back in 1985 to win the first ever Pro Women's title in BMX and held it for a two-year term. Stu Thomsen, who held back-to-back NBL Pro titles from 1981-82, will be recognized for his incredible career of achievements and milestones. Craig Reynolds, now an established host, reporter, writer and emcee, was a popular rider on the NBL circuit for many years and has been named as the master of ceremonies.  In addition to the HOF inductions, NBL will recognize the 2008 Pro Champions and all Olympic athletes who attend the Grands. Oh yeah, did we mention that Stu is racing the Grands and is also starring in a new movie from the producers of 'Joe Kid on a Stingray'? Truth! – John Swarr and Mark Eaton of 'Joe Kid' fame plan to show a short teaser from their new film about Stu's life at the HOF awards. Tickets and venue information to follow. To compliment the Hall of Fame awards, an Old-School Museum will be on display throughout the weekend with all kinds of memorabilia from the past. Look for more 'Grands' news coming soon. Here's a quick peek at the NBL Grand National Schedule:
Thursday, Aug 28 – Practice Day
Friday, Aug 29 – Practice / UGP Open Championship* & NBL War of the Stars Pro race

Riders must qualify to race UGP Open Championship

Saturday, Aug 30 – Racing begins at 8am / Pro Spectacular in the Afternoon

Hall Of Fame – Saturday Evening

Sunday, Aug 31 – Racing begins at 8am and completes with Amateur mains and Presentations
Click over to the NBL website for complete event information and then visit the Derby City BMX website to find directions to E.P. 'Tom' Sawyer State Park and other useful local information.