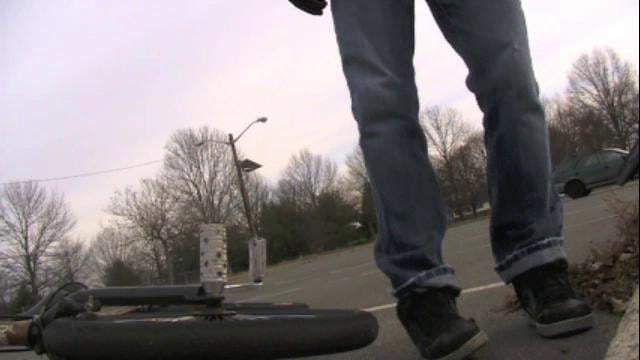 There is a story behind this video. I want to give an explanation about it instead of just posting it. It wasn't very difficult to make, but there a lot of underlying factors about it.Click through to see the explanation and video.
This was the day after I finished my semester.
I finally cleared myself for having a concussion.
I only did decades for the video because I still was slightly concussed.
Flying geese pooped on Brett's jacket.
This is the first time I've filmed anything without using a tripod.
The last trick I pulled is the first time I've ever pulled that trick on camera without the bars touching the ground.
Brett somehow pulls all or most of his tricks when the camera is out.
Brett learned two new combos and landed them that day as well.
The first time I did the skid with the broken Frisbee, I wiped out so hard.
I bought Brett a case of Sam Adams for a Christmas present.
While editing the video at Brett's house, a falcon flew right into his screened-in porch and was stuck in the porch. It was the greatest thing ever.
We chose the Violent Femmes as the sound track because I had an obsession with them while I was riding for a couple of months. And it fits with our personalities as well.
The title of the video "Meow Bitches" came from Brett saying it after I pulled the last trick. That is his cat on his Tea mug.