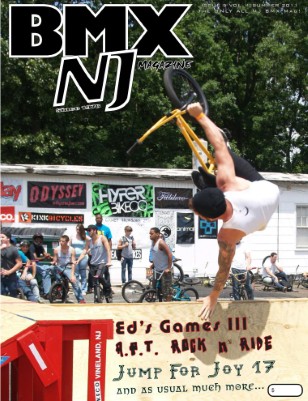 Yea…we dood it again. Props to Brandon Squire and Luis Garcia for helping with pics this issue! Coverage from Ed's, Jump For Joy, Zombie Easter, JPR Am Jam, APT Pump Track Jam, OS BMX BBQ. Handplants are cool. 
BMXNJ Issue 5: BMXNJ Magazine Issue 5 Summer-Fall 2011
BMXNJ Magazine. Non-Corporate Owned Since 2005.