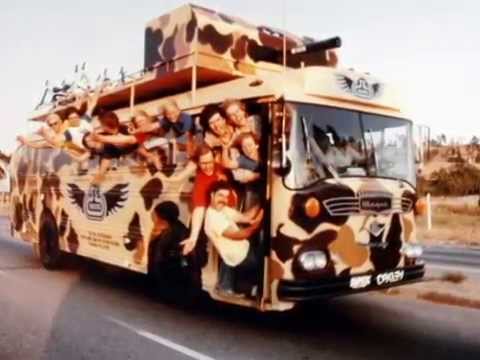 In the earliest days of BMX in NJ, there were a handful of true standout riders. One of them was good enough to share his experiences with us, this is Mike Lynch, one of the original factory seeds in NJ.
How did you get the bug to start BMX'ing? What was the first bike you owned?
I started racing in June of 1978. A friend of mine started racing and I was big into riding my bike all the time, so I really had the itch to give it a try. Ironically, at the same time I was at a local school fair and they were raffling off a bike. I spent all $5.00 my parents had given me for the fair on tickets and later that day we received a phone call letting me know I had won the bike. The bike was a blue Webco and the very next weekend my Dad took me to the Millville Fairgrounds for what would be my first race.
What was your first race like, how quick was your progression to expert?
I remember my first race very well. I went out and rode as hard and fast as I could, every moto and won every time. I remember thinking this is no different than riding my bike at home. I always rode 100 percent, all the time, practically everyday at home with my local friends. I was hooked immediately. My Dad realized immediately that I had natural talent and that I loved what I was doing. From that point on my parents made sure I made it to the races every weekend. My progression to expert was almost immediate and my progression to the national level was maybe a year or so.
You were an SE factory ace back then. The legendary Team Terrible. How did you get picked up by them?
I was able to get a sponsorship with SE Racing thru the help of Peddlers East Bike Shop. The shop was owned by the Zueners and there son Terry was racing for SE at the time. The Zueners arranged the sponsorship thru Scot B. from SE and my Dad. Sometime shortly after that Scot B. came to the Vineland track for a NBA National. I won the race that weekend and from that point on Scot B. took me under his wing and made sure I made it to the national events. I am very grateful to the Zueners for seeing my talent and hooking me up with SE deal. It definitely was the start of my BMX career.
Were you on the infamous "bus"?
I sure was on the the infamous SE bus. That experience is beyond what anyone could imagine. Probably ranks among the top 5 experiences of my life. Fun, craziness and chaos all at the same time, everyday.
Number one craziest story from tour?
Man that is a tough one. There are so many I could write a book. One off the top of my head would be when we were camping in this campground, somewhere in the south. The campground was located on a lake on the side of a hill. At the bottom of the hill was a floating dock. Needless to say, we set up a jump at the end of the dock and had a lake jumping session. As the jump session went on the crowd of retired senior citizens grew by the minute. I remember they were loving it. So, since they were loving it so much, we all went to the top of the hill and stripped down naked. One by one we went down the hill, onto the dock, off the jump and walked back out of the lake naked. You should of seen the look on their faces. I can't remember if we were thrown out of that campground or not. There were quite a few we were tossed out of for various reasons.
I'm sure all the guys on the team were a little over the top, but you were from Jersey, did you have more of a 'tude than the other hardcore guys?
Actually, I was probably the most layed back of them all. It is pretty hard to top guys like Rod Beckering and Bubba Hayes when it came to outward craziness. Plus, if you remember my Dad, he was big!.
Most memorable win from then?
My most memorable win would be the Murray World Cup in Knoxville, TN. I won every moto and main the whole weekend, including the trophy dash. Three nice big silver cups which I still have to this day. Ironically, this was the first race of the summer tour in the infamous bus.
Who was the biggest smarta** on the team? Any good practical joke stories?
Probably, Bubba Hayes with Rod Beckking a close second. I remember one time Lonnie Tatton was sleeping and Bubba and Rod drew glasses and a mustache on his face with a magic marker. He woke up in the morning, at the race site, and walked around for some time before someone told him what was on his face. Pretty funny, unless you were him. He was not happy!
Do you keep in touch with anyone from the team?
Over the years I have not really kept in touch with the boys from SE. I have run into Scot B. several times over the years at the bicycle trade shows but that is about it. Like everyone, I always wonder what everyone is doing in there adult life. The VintageBMX web site has been awesome. I have made contact with a lot of people from the past, some I have not heard from in twenty years. It has been great to hear from everyone. Some folks I have kept in touch with are the Martinos from my Vector & Cyclecraft days, they were very instrumental in the later part of my BMX career.
Who was in your South Jersey riding crew back then?
Rich Farside (probably the greatest BMX rider NJ has ever had- in my opinion), Joe Layton from the Egg Harbor Township area, Joe Urban and Clay Goldsmid just to name a few. We did a lot together. Ride, race and travel.
Where were the local practice spots in the Vineland, Millville area?
No local spots in particular. Joe Layton and I rode a lot at the Egg Harbor track. I rode with Rich Farside in the Vineland area across the street from the Vineland Times Journal Building. It was this very cool little wooded area with this little pit and some awesome fast trails and jumps. Rich could tell you more about it. I don't know if it even exists anymore. Other than that I rode locally around where I lived and raced as much as possible. Racing often was/is the key in any bike racing.
When did you stop racing?
I stopped racing BMX in late 86' early 87'.I was completely burned out on it and really wanted to try racing road bikes. In 88' I raced the short lived Grand Prix bike series for Cyclecraft. And then I moved on to racing on the road and mtn bike, which I still do.
What occupies your time now?
Most of my time is occupied by work/career obligations. I have worked for the NJ Dept. of Corrections as an Officer for 16 yrs. The remainder of my time is spent riding/training for road/mtn bike racing. I have never married and have no kids, but I spend a lot of time with my long time girlfriend who also races road/ mtn bikes. Bikes have been my life and probably always will be. I have not missed a season of riding/racing since 1978. I still love it!
Final thoughts, or thank you's?
Final thoughts: I often think of how lucky I was to have experienced the BMX life that I did. The constant travel, friends and exposure to life experience could never be replaced. I believe it single handedly had the greatest impact on grooming my life to what it is today. It made us what we are today. Some of the greatest friends I ever/still have were forged at or on the BMX track. Life is very busy, but someday I hope to give back to BMX what it has given to me.
Thank You's: They're endless! So we will leave at this. YOU KNOW WHO YOU ARE!
A few very important ones: My Mom & Dad, the " OM" (SE Racing), The Martinos (Vector & CycleCraft), the Woodwards (Action Wheels Bike Shop) and the Zueners (Pedalers East Bike Shop).These folks played the most important role in my BMX career——–they supplied the product and footed the bill and for that I thank them. PEACE ! And thanks for the opportunity.